My name is Alexia and I am 28 years old. I've never done any nude modeling before. I am definitely very amateur and inexperienced with all of this stuff. However, when the model photographer started talking to me about participating in his amateur modeling shoots, it seemed like a real fun and exciting thing to do! I met Ray at a car dealership. I work there as one of the receptionists in the main lobby. It's just a part-time job. I mean, it keeps me busy, and it puts money in my pockets. I also go to school and I am studying to be a Certified Nursing Assistant. My hobbies are boating, fishing, and surfing and I also like to hike sometimes. I don't really know what else to say about me, but when the photographer started explaining the modeling shoots to me, I didn't think that I would be spreading apart my ass! That's okay though and I really didn't mind doing it.
This modeling shoot definitely wasn't some kind of Playboy or Penthouse modeling shoot! But yeah, I had a lot of fun at the Trueamateurmodels.com shoot and I am looking forward to shooting again! The super closeup pictures of my pussy are actually very interesting! I mean, I have never seen my pussy from those particular angles and from that close-up! So yeah, I admit that those pictures are definitely interesting pictures! At first, I didn't know what to think about Ray asking me about the nude modeling, and I was a little hesitant at first, but I am glad that we did the modeling shoot I also have pictures of me that I can keep for a long time!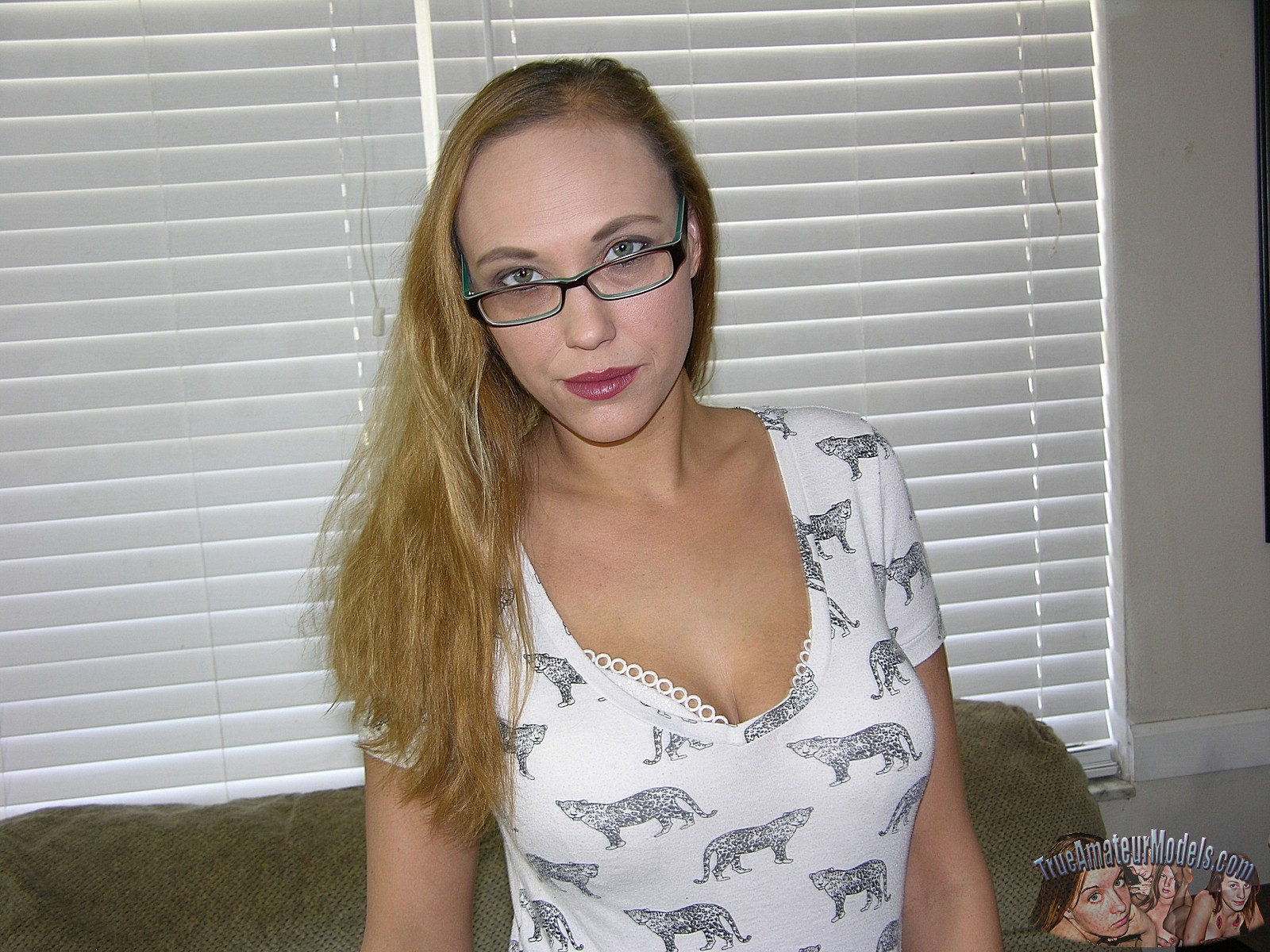 TRUE AMATEUR MODELS OFFER HIGH RESOLUTION PICTURES & HD VIDEOS OF REAL AMATEUR GIRLS THAT WERE APPROACHED AT SHOPPING MALLS, ROCK CONCERTS AND AMUSEMENT PARKS FOR THE PURPOSES OF RECRUITING THEM TO PARTICIPATE IN OUR MODELING PHOTOGRAPHY & ADULT ENTERTAINMENT PRODUCTIONS. THESE MODELS ARE NOT STREET PROSTITUTES, ESCORTS OR DANCE BAR STRIPPERS. THE MODELS FEATURED ON THIS WEBSITE CONSIST OF RANDOM FEMALE PARTICIPANTS THAT WERE RECRUITED TO BE FEATURED IN OUR PRODUCTIONS. DUE TO THE EXCLUSIVENESS OF OUR CONTENT, CONSISTING OF REAL PEOPLE BEING USED IN OUR SHOOTING PRODUCTIONS, IT IS EXTREMELY UNLIKELY THAT YOU WOULD FIND THESE MODELS ON ANY OTHER ADULT WEBSITES. WELCOME TO ONE OF THE MOST HIGHLY RESPECTED AND GENUINE AMATEUR WEBSITES ON THE INTERNET!