My name is Katie and I am 26 years old. The modeling shoot was a lot of fun, and just so that you all know, I am a very amateur girl and I've never done any nude modeling before, so this was definitely an interesting experience for me! As far as how I became a model for the True Amateur Models website, I came into contact with the photographer of the website, and as I was browsing through the women's clothing at a department store the other day, this guy just walked up to me and started talking to me! I mean, he seemed nice and all, so I really didn't mind, but when he started talking to me about nude modeling, I really didn't know exactly what to say! I've never been in that type of situation before, but after thinking it over, I decided to do amateur nude modeling!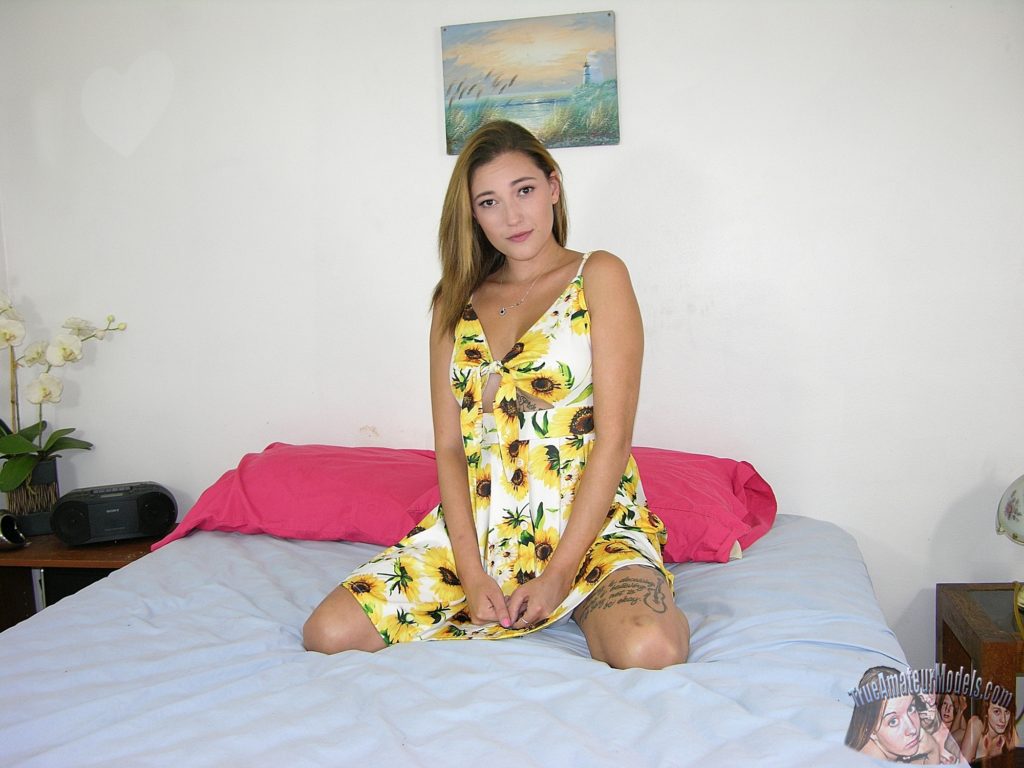 CLICK THE LINK BELOW FOR THE FREE 16 PICTURE GALLERY – SUPER HIGH-RESOLUTION PICTURES – (2000X1600)
https://www.trueamateurmodels.com/nude-and-tattooed-katie.html
I'm also looking forward to shooting for the website some more, so I'll be sure to let Ray know the next time I come to Florida! I am currently a resident of Missouri, but I go to Florida quite often to visit with family and friends. But yeah, the shoot was indeed a lot of fun and I am glad that I now have a bunch of nude pictures of me that I can save for a long time! I am also very happy with how the pictures turned out. There was also a modeling video that was recorded at the shoot, and I am sure that it will be uploaded sometime soon, so I hope that all of you enjoy it! I also hope that you all enjoy my nude modeling pictures and be sure to watch out for more coming!