Introducing, Tifa Quinn and Ray Edwards from True Amateur Models! When this petite and cute little chick hit me up on social media letting me know that she would love to be a model on the True Amateur Models site, as well as asking if there was any possible way we could hook up with each other, I told her that she has a look would do well on the site and that I would love to shoot her! But you see, she doesn't live anywhere near my local area, so what did she do? My little friend hopped up on an airplane and flew from Texas to Florida so that she could meet up with me to shoot! However, in the particular images below, instead of watching Tifa Quinn model nude and look sexy by getting into a bunch of modeling poses, you will see a very hard and throbbing dick that just continues to slide right in and out of her mouth – again, and again, and again.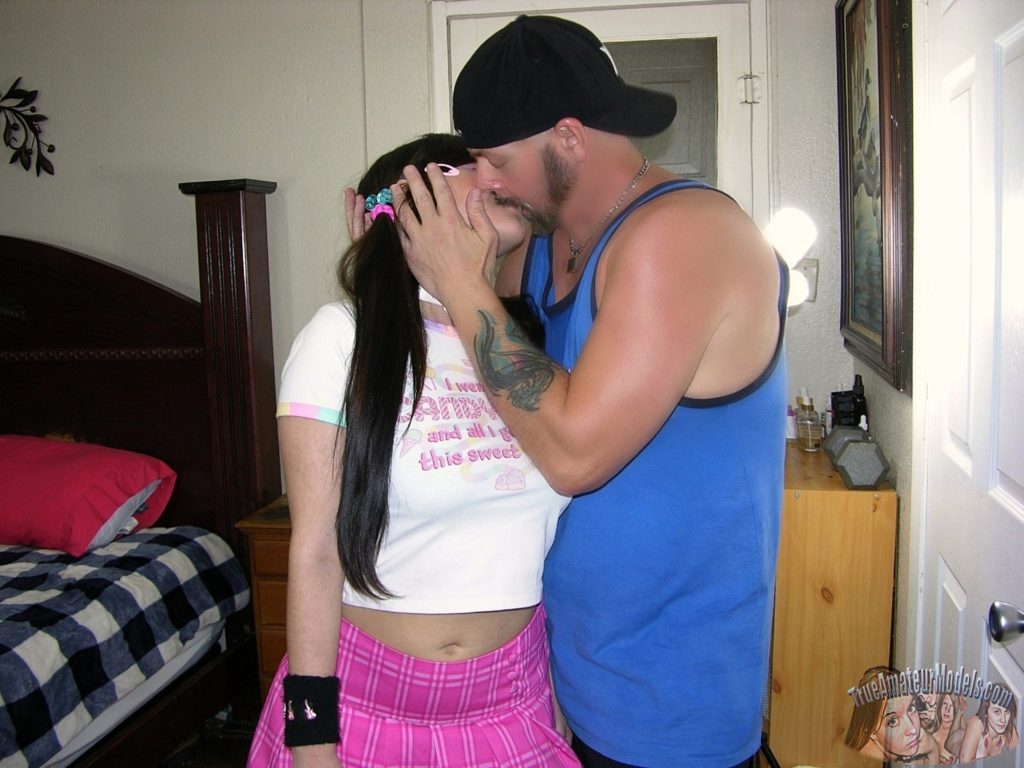 And on top of that, she sucks my cock in all sorts of different ways. I remember when she was down on the floor and sucking my dick, I looked down and saw that cute little pink skirt and I immediately started thinking about the smell of her asshole, so I asked my little friend if it would be cool if she could just hop up on the bed and bend completely over so that I could get down on my knees, lift up that cute pink skirt, and just take a couple of minutes to inhale the scent from her ass, which by the way, was really making my dick throb and become extremely erect.
And with those wet and warm vagina lips wrapped – HARD AS FUCK – around the shaft of my cock, I just figured – fuck it, and allowed the cum to just squirt right the fuck up inside of her pussy instead of pulling my dick out – which was cool, because Tifa wanted me to cum in her pussy anyway. However, that is on the – SEX VIDEO – that we recorded, so be sure to check out the site for ALL of Tifa Quinn's nude modeling photos, hardcore image sets, and her sex video with Ray Edwards from True Amateur Models!