Ray Edwards and Violet Spice from True Amateur Models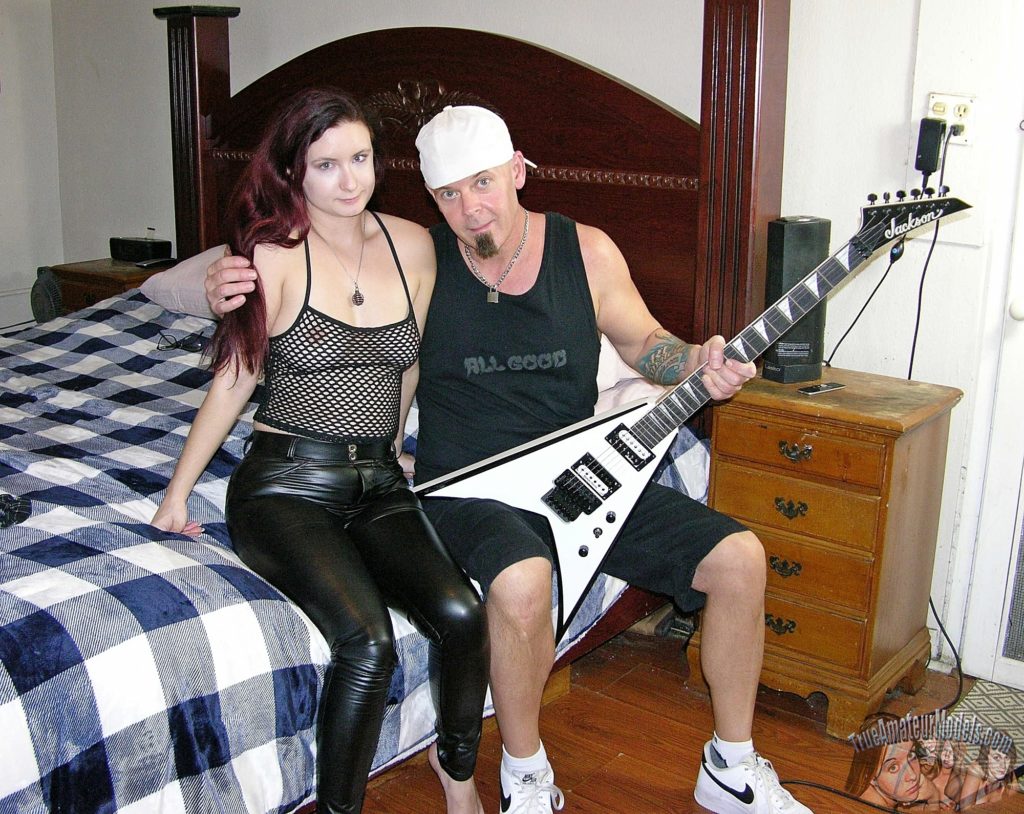 My name is Violet Spice and I am 23 years old! Check out these high-resolution pics of me playing with a throbbing cock after my nude modeling shoot! My friend Jennifer called me the other day asking if I would like to go to a metal concert. Jennifer loves going to metal shows – and so do I too! We always have such a great time at the shows – and we even MOSH in the pit sometimes! She told me about a guy named Ray Edwards that plays the electric guitar and that he has played in several metal bands. I wanted to meet him because I have always wanted to learn how to play the guitar. Jennifer told me that he would show me a few things on the guitar. She also told me about his amateur nude modeling site! Ray brought the guitar out and he told me that he would be happy to show me a few things. He has several guitars, but I really liked the white Flying V. guitar so I asked Jennifer if she could take a picture of Ray and me posing together with the guitar. When he was showing me the guitar chords, as well as explaining the different guitar-playing techniques, I kept thinking about the porn scenes that he does on the True Amateur Models site!

To See ALL Of Violet's Photo Set Galleries, Go To Her True Amateur Models Profile
https://www.trueamateurmodels.com/previewtour/models/violet-s-model.html
I just finished up with the modeling shoot, and even though I wanted to learn how to play the guitar, with Ray sitting next to me on the bed and holding my hands to show me how to correctly play the guitar chords, as well as after I had just finished stripping down nude and getting into all these sexy nude poses, I was in the mood to hold something else in my hand! I asked Ray while he was teaching me the guitar chords if we could do some more shooting, but that I wanted him to shoot some pics of me giving a CFNM handjob! I mean, now that I have some nude modeling pics, it would be nice to have some pics of me stroking all over a hard cock – and might I add, I jerk cock very tightly too cause I just like doing it that way. I hope that you all enjoy my CFNM handjob porn pics – and be sure to check out my amateur nude modeling pics as well!